Political & Economic Relations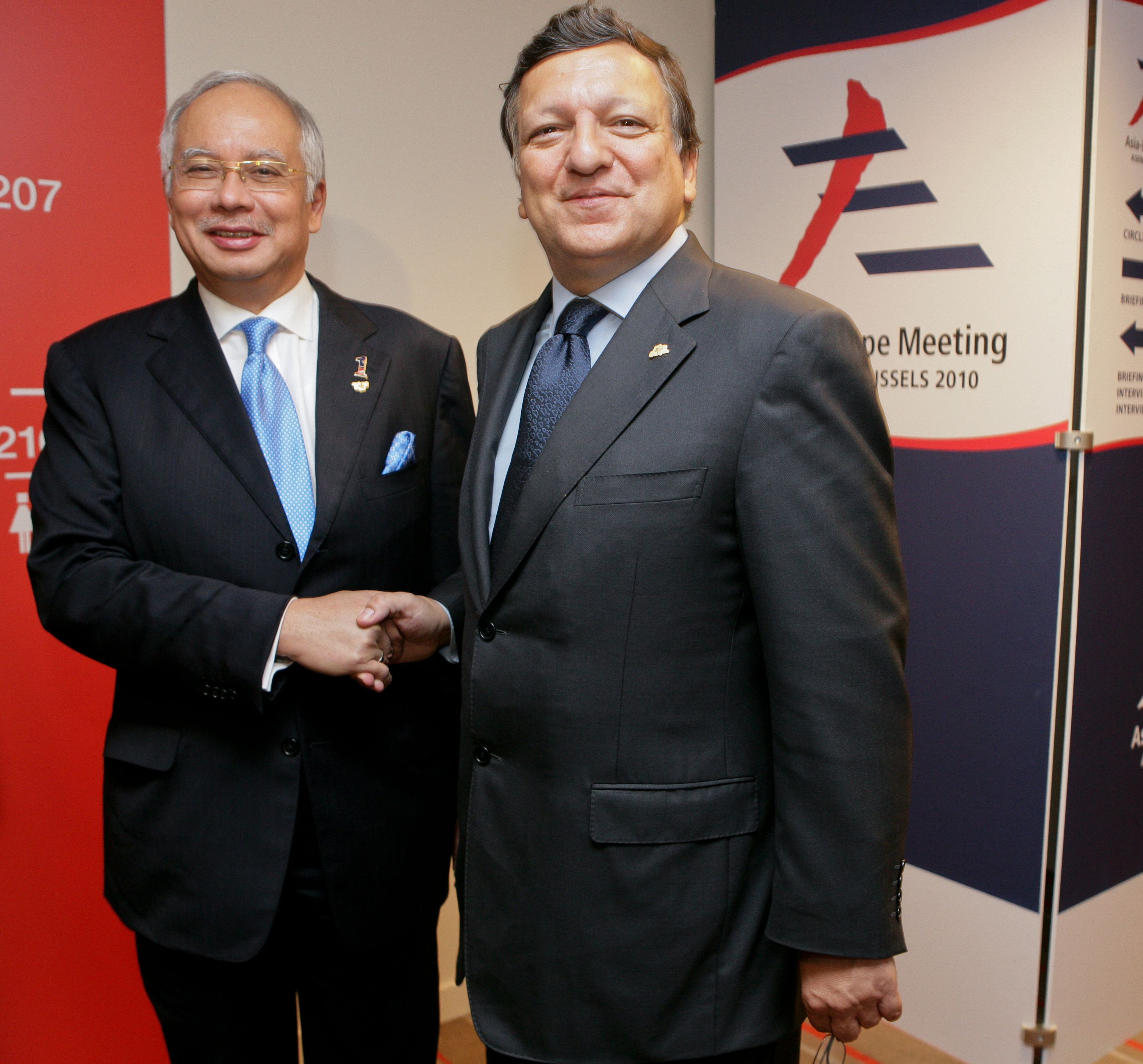 Malaysian Prime Minister Najib Razak with European Commission President Barroso at the ASEM8 Summit
Malaysia, an emerging economy of 29.3 million people, plays an important role in the EU's efforts to reach out to the entire world. With its cultural, ethnic and religious diversity, Malaysia mirrors European diversity and makes for a good partner on the global stage.
Cooperation in trade and economic issues have been the driving force for closer ties between the EU and Malaysia. The opening of the EU Delegation in 2003 also marked increased and closer cooperation between European and Malaysian federal and state authorities, civil society, and academia.
In October 2010, Malaysian Prime Minister Najib Razak and the EU leaders launched two major EU-Malaysia bilateral initiatives, namely the negotiations for the Free Trade Agreement (FTA)and for the Partnership and Cooperation Agreement (PCA). These two initiatives are respectively aimed at boosting bilateral trade and investment and at creating a new strategic dimension for the EU-Malaysia political dialogue and economic cooperation. Both negotiations are currently in progress.
The EU is also gradually establishing cooperation with Malaysia in areas falling under the Common Foreign and Security Policy (CFSP) such as maritime security, export control and Chemical, Biological, Radiological and Nuclear (CBRN) risk. Under the Migration EU Expertise II (MIEUX II) facility, European experts are providing training to Malaysian authorities to effectively manage migration through improved border management practices and procedures, and to curb irregular migration with regards to human rights principles.
To further foster relations, the EU and Malaysia set up a joint Inter-Parliamentary Union (IPU) caucus in November 2010. It has 42 members representing both the government and opposition coalitions.